Healing Jewellery - With and Without Gemstones
7 Mar 2019 17:00:00 | Author: Caryl
For years now Charms Of Light has been known for Healing Gemstone Jewellery. Let's face it, that is how I started out, with 8 beautiful gemstone pendants in sterling silver, reiki enhanced for that extra whoosh of healing energy.
I've always been very happy creating with gemstones and combining them with Reiki energy, but do you know what? Over the last few months I've been struggling with something. Shock & horror - I also love creating jewellery without gemstones! I know, it seems difficult to understand, but since I started teaching myself new ways to work with wire etc, I have been creating new jewellery pieces and thinking how much I love them, yet wondering, "Now where am I going to add a gemstone to this, so I can add the new design to the Charms Of Light collection?"
I've had to take a step back and think about why I'm putting pressure on myself, and why I'm limiting the designs I add to the website. Afterall, Charms Of Light is my baby, my creation, and the only way to grow is to learn new things and experiences, and to do what you love. Why do I have in my head that healing jewellery means it has to have gemstones in it? Yes, they are full of wonderful healing properties, but so do silver and copper and gold. I mean, copper is extremely well-known by everyone to help with arthritis! Not only this, I have always created my jewellery with love and healing intent, adding Reiki to everying, so it is all full of healing energy regardless.
So..... I have managed to work through these feelings and have decided to start adding new healing jewellery, without gemstones, to the range. Of course, I have every intention to continue working with gemstones - to be honest, I couldn't possibly stop - but to be a creative person with a jewellery business and not do what you love to do seems really rather ridiculous.
Below are my first three non gemstone healing jewellery items. All three are made to order and if you would like them in different metals (or colours), I can do that for you too, simply let me know.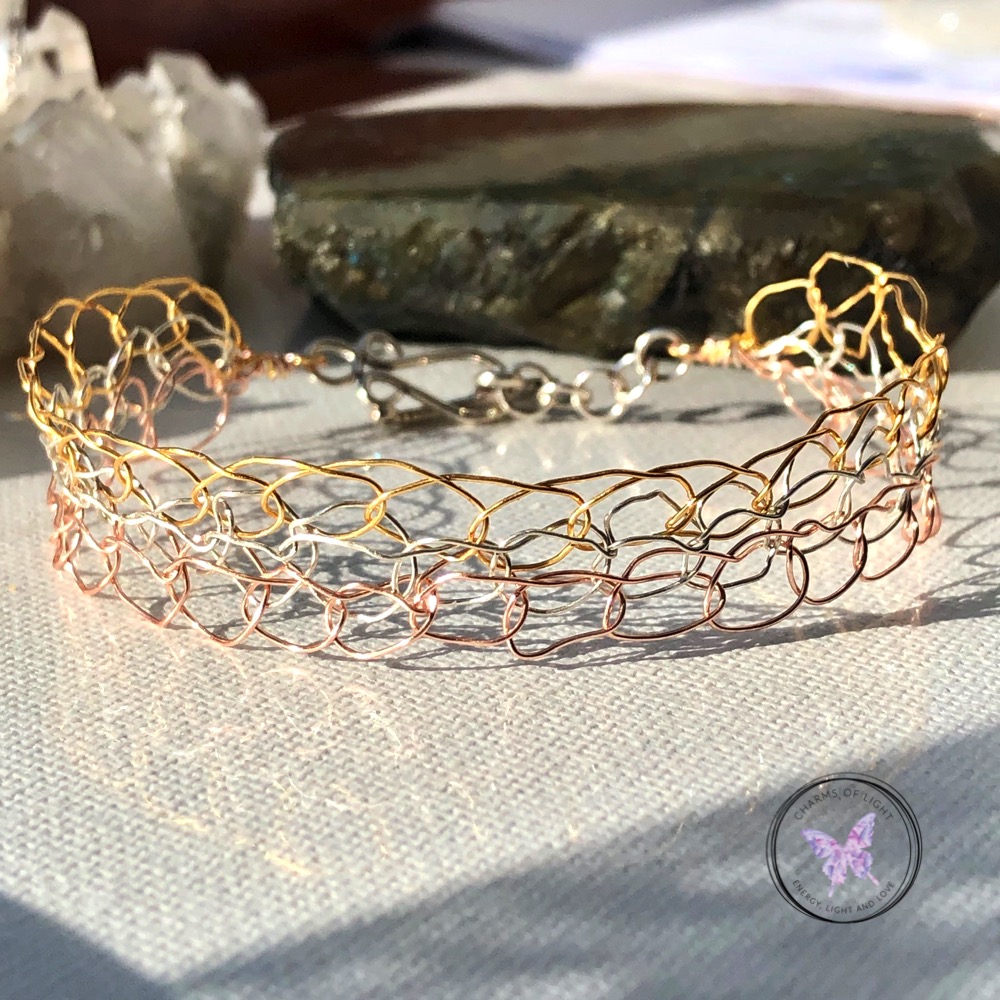 I will be adding new healing jewellery without gemstones, in addition to healing gemstone jewellery, in future, so keep your eyes peeled! In the meantime, please let me know what you would like to see.
Blessings,
Caryl ♥
Blog search
Popular Articles
Topics