Tiger Iron Healing Properties
What is Tiger Iron?
Tiger Iron is sometimes called Iron Tiger Eye and is a rock combination of Tiger Eye, Jasper and Hematite. It therefore also holds the healing properties of all these stones.

Tiger Iron Associations
Zodiac - Leo
Element - Fire, Earth
Numerical Vibration - Number 7
Typical colours - golden-brown, red and black


Healing with Tiger Iron
♥ Creativity ♥ Vitality ♥ Strength

Tiger Iron brings out creative and artistic abilities. It is helpful if suffering from deep exhaustion at any level, especially emotional or mental burn-out or family stress.
Tiger Iron stimulates vitality and aids in the assimilation of B vitamins and to balance the red/white blood cell count. It strengthens the muscles and aids in production of natural steroids.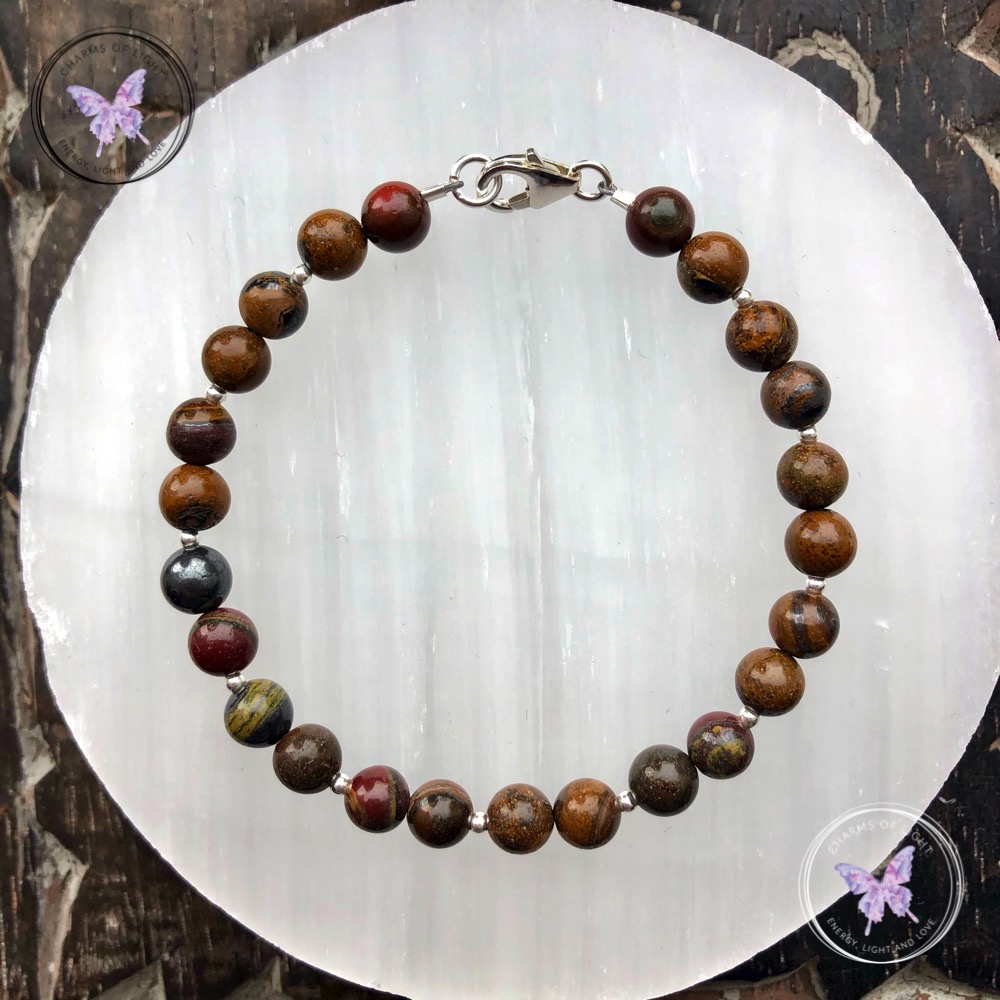 If you feel you have benefited in any way by the Gemstone & Crystal Healing Properties on this website, please consider making a donation, or investment, into keeping that information alive for your future use and for the use of others. Please donate the amount you feel this information is worth to you.


Many thanks and blessings,

Caryl ♥
Descriptions of the healing properties of gemstones are from the following sources: