Dumortierite Healing Properties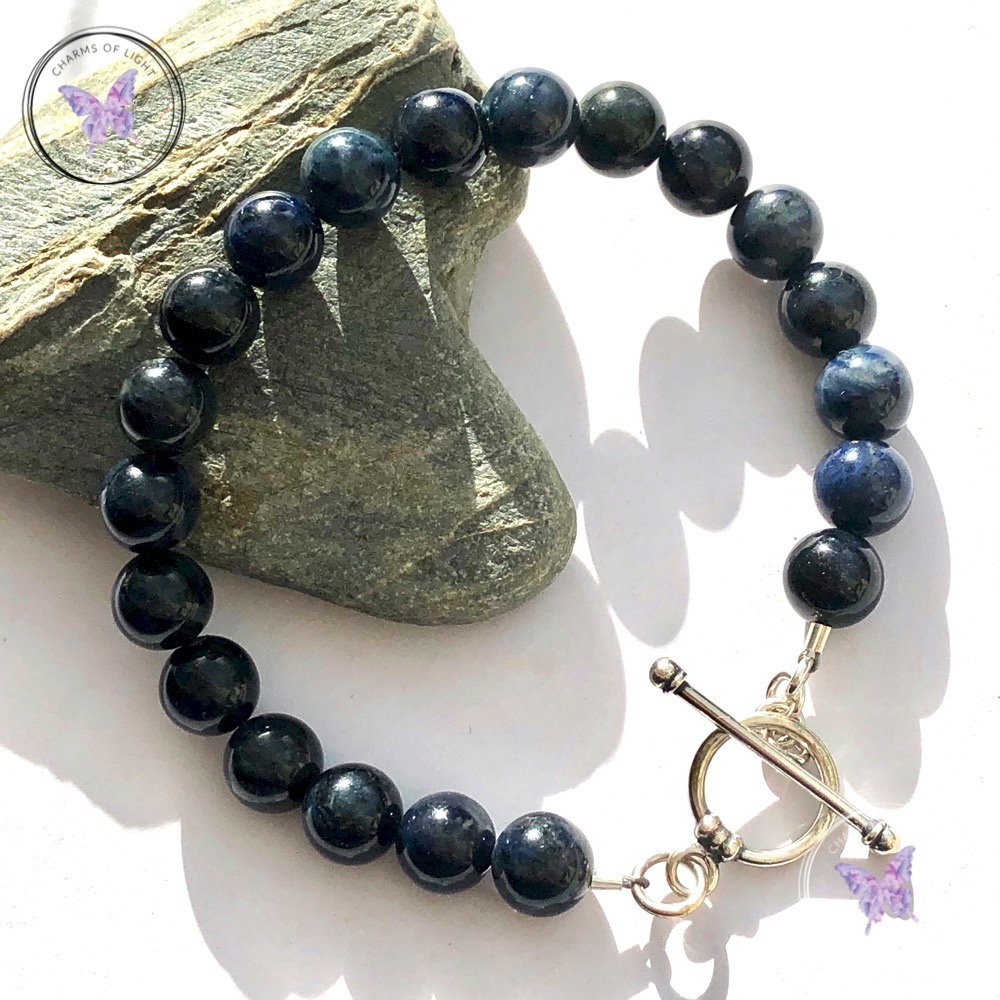 What is Dumortierite?
Dumortierite is an aluminium boro-silicate mineral.

Dumortierite Associations
Chakras - Throat Chakra, Third Eye Chakra,
Zodiac - Leo
Numerical Vibration - Number 4
Typical colours - Blue, greenish-blue, violet-blue, pale blue, red


Healing with Dumortierite
♥ Support ♥ Tranquility ♥ Harmony

Dumortierite helps to bring calm, relaxation, and harmony, being extremely helpful in situations where you need to reduce over excited behaviour, and stubbornness.
A supportive stone, it encourages confidence and standing up for oneself, whilst staying true to one's beliefs and feelings. It also allows you to see the potential of those around you. Dumortierite is an excellent stone for patience and calm in difficult situations.
Dumortierite works with the throat chakra and the third eye chakra. A stone of communication, it also stimulates verbalisation of ideas. It promotes an understanding of the natural order of the Universe.
Dumortierite helps provide strength in dealing and coping with dis-ease, providing insights in order to help understand and correct the cause of a condition. It is particularly helpful in reducing headaches and tension that are caused by stress.

If you feel you have benefited in any way by the Gemstone & Crystal Healing Properties on this website, please consider making a donation, or investment, into keeping that information alive for your future use and for the use of others. Please donate the amount you feel this information is worth to you.


Many thanks and blessings,

Caryl ♥
Descriptions of the healing properties of gemstones are from the following sources: