Blue Lace Agate Healing Properties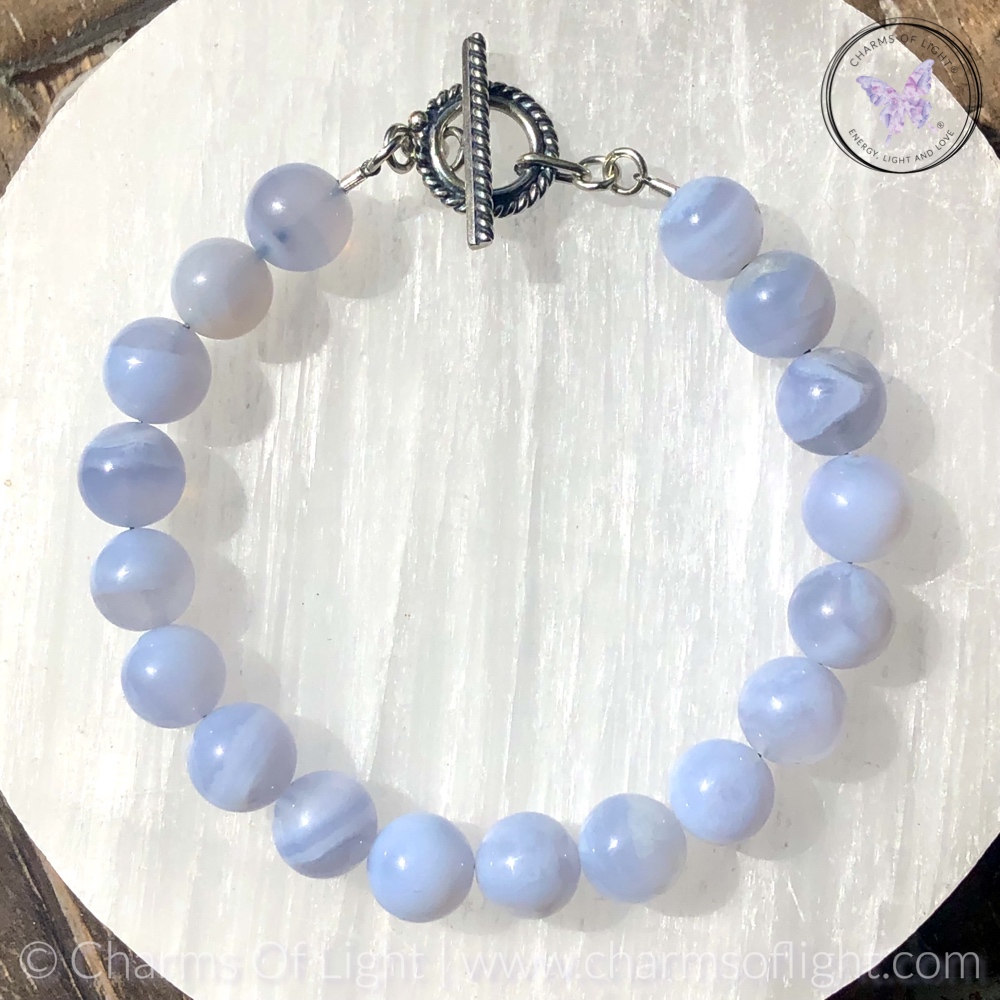 What is Blue Lace Agate?
Blue Lace Agate is a banded Agate variety of Chalcedony.

Blue Lace Agate Associations
Chakras - Throat Chakra
Zodiac - Pisces
Planet – Neptune
Element – Water, Air
Numerical Vibration - Number 5
Typical colours - pale blue, banded


Healing with Blue Lace Agate
♥ Hope ♥ Unity ♥ Cleansing ♥ Harmony ♥ Protection ♥ Optimism ♥ Positive thinking ♥ Joy ♥ Truth ♥ Purification ♥ Promptness ♥ Calming ♥ Appreciation for nature ♥ Smooth energy flow

In addition to the generic healing properties of Agate and Chalcedony, the Blue Lace Agate variety is a very cooling and calming stone, endowing us with a sense of peace and tranquility. A powerful throat healer, it assists with verbal expression of thoughts and feelings. Blue Lace Agate is a great nurturing and supportive stone, neutralising anger, infection, inflammation and fever.
Blue Lace Agate helps to strengthen and accelerate the repair of bones, thyroid deficiencies, throat and lymph infections. It soothes red, sore eyes and any skin problems associated with redness and irritation.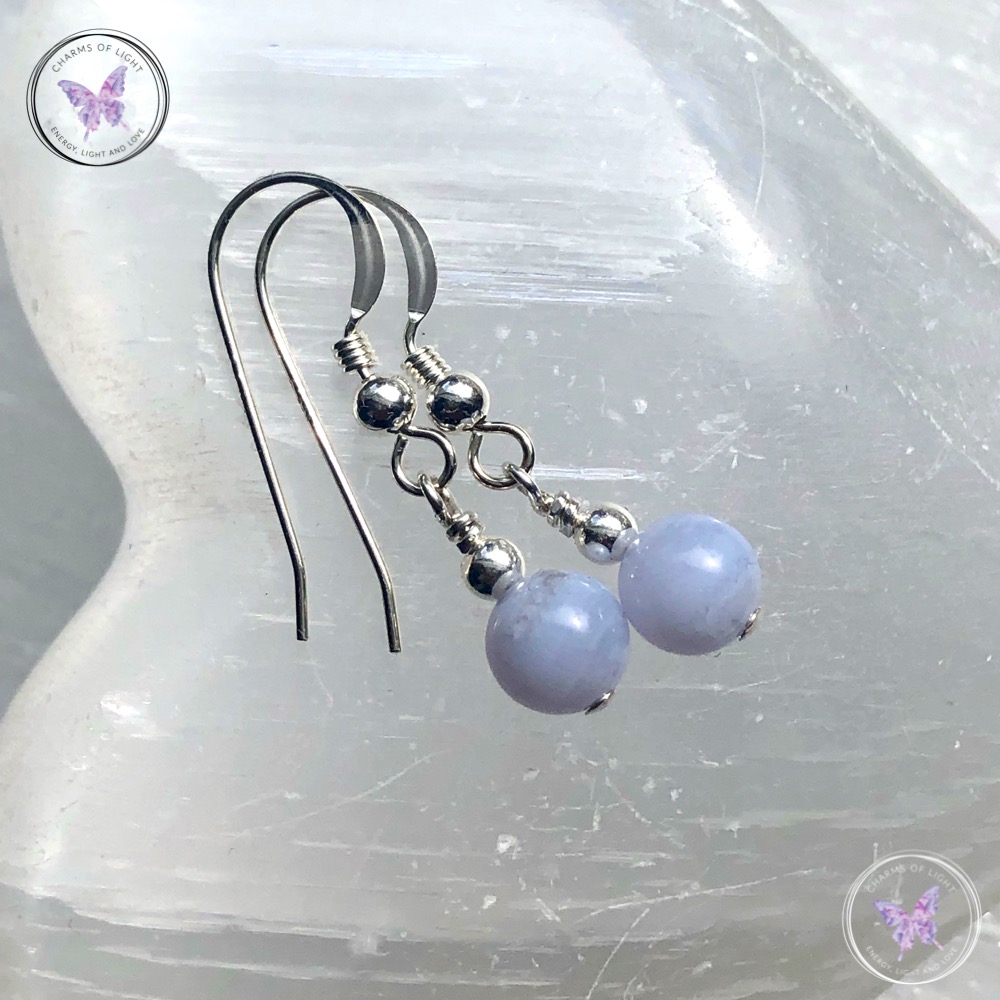 If you feel you have benefited in any way by the Gemstone & Crystal Healing Properties on this website, please consider making a donation, or investment, into keeping that information alive for your future use and for the use of others. Please donate the amount you feel this information is worth to you.


Many thanks and blessings,

Caryl ♥
Descriptions of the healing properties of gemstones are from the following sources: