Angel Oracle Card Reading
/
Angel Oracle Card Reading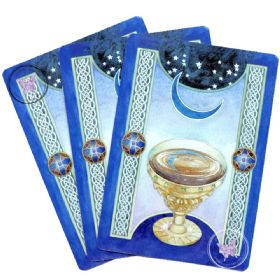 £
44.00
In stock
£44.00
Product code: ACR

Please note: I am unable to do full readings at present. Please choose a guidance reading instead. Thank you for understanding.
---
If you have something in particular that you would like to know, just ask your question and the Angels will give you guidance. They will tell you what you need to know about your particular situation. On the other hand, you don't need to have a specific question and the Angels will tell you what they want you to know.

Please understand that an Angel Card Reading may not tell you what you want to hear, or give you a direct "yes" or "no" answer, however it will always give you guidance, with love, for your highest good.

Readings will be sent by email.
---
I try to send email readings within 72 hours (excluding weekends and public holidays), however they are scheduled in order of receipt of confirmed order and the timing will depend on my schedule. Once you have received your email reading, please allow a little time to let it settle, read it again then email me within 7 days if you have a quick follow-up question to help clarify anything I have shared. This service is included in the price.