Gemstone Consultation
/
Gemstone Consultation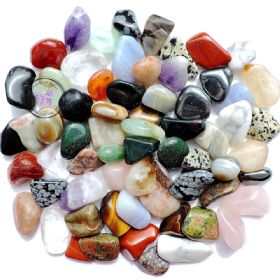 £
20.00
In stock
£20.00
Product code: Cons-Gem
If you need assistance in determining which gemstone (or gemstones) are most helpful to you and/or your situation, I am more than happy to help. I receive daily emails requesting this advice and whilst I am more than happy to give it, my own guidance reminds me that it is important to receive also. It is important (on an energy level) for me to receive for something I give, including my time. Just as it is important for the person receiving to give something for what they receive. A good balance of energy is the best way to achieve healing on all levels.

As with all my healing services, I use my intuitive skills, along with my own spiritual / angelic guidance, to focus in on the energy of the person and/or situation in question to decide on which gemstones will work best. There is no diagnosing involved and any advice given is for the highest good of all concerned.

A gemstone consultation can be done via email, however you can also request a session by telephone/on-line or in-person. A land-line telephone number, Skype, or WhatsApp, is required for all telephone/on-line sessions, which can be booked through my Online Booking Service.

The cost of your gemstone consultation is redeemable against the purchase price of any custom gemstone healing jewellery or gift item ordered (as a result of, and within 3 days of, the consultation), if over £45.